Evenflo Stroller Parts. Find spares & replacement parts for popular Evenflo strollers and push chairs.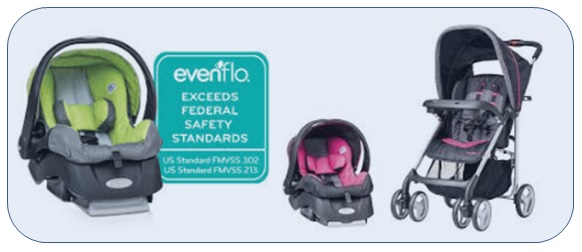 Evenflo strollers offer smooth, safe rides for your baby's outings – be it on city streets and country roads, the neighborhood park or the local trail. Most Evenflo strollers come with several bells and whistles that are quite useful.
However, over a period of time, certain parts could break or will need to be replaced, especially the wheels and the inner tubes (even other parts could get worn out).
Here you will find popular Evenflo stroller parts (spares & replacement parts) to ensure your Evenflo Stroller remains in top condition.
Front wheels, Rear wheels, Canopies, Safety Bar, Belt extension, are popular spare parts that users of Evenflo Strollers order.