Ice-skating is a popular sport and leisure activity in most countries; its common to find moms indulging in ice-skating while pushing the baby stroller.
If you want to get out of your house and do something fun, do consider stroller skating on the ice.
In case you will be stepping foot on ice after a long time, the stroller will help you keep balance while you get back your rhythm. Spend a few minutes and your body will remember what to.
Ice-skating is a fun way to get some workout and also to introduce your little one to ice.
Heidi Klum Ice-Skating With Daughter in Stroller
Watch German model Heidi Klum ice skating with her 2-year-old daughter in baby stroller.
"Schlittschuhlaufen mit Lou," the Project Runway host tweeted, which translates into "Skating with Lou."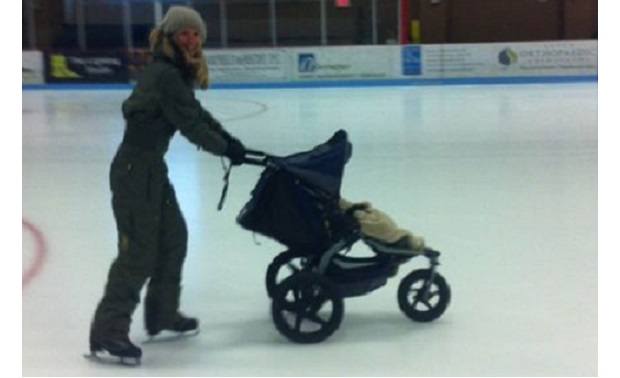 Heidi Klum ice skates with baby stroller