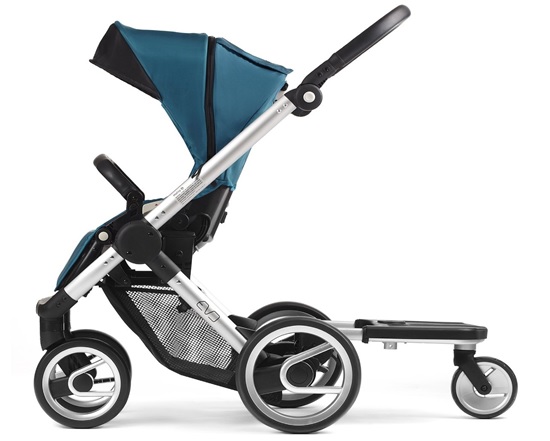 The Mutsy step up board for stroller is ideal to accommodate a toddler, who's tired of walking. The stroller board comes with a pre-assembled wheel, attachment section with metal clips, and one extension piece. It easily attaches to the rear axle of a Mutsy Stroller.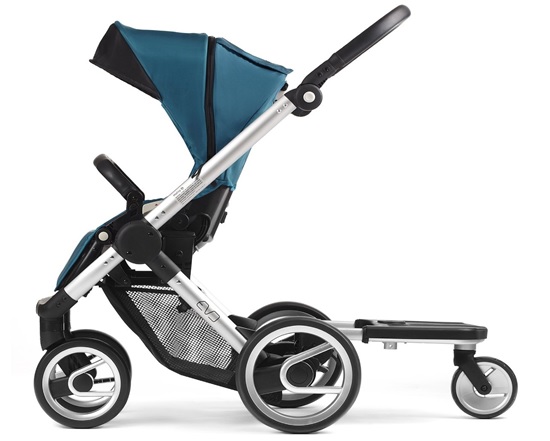 This Step-up Board is meant fr use with Igo or Evo strollers
Allows a toddler to ride on the back of the stroller
No-slip surface provides better grip for safer rides
Foam tire provides better suspension for easy ride
Additional adjustment insert allows for comfortable use even with the bassinet
Dimensions: 7 x 5 x 15 inches, Weight: 5.8 pounds
Watch: Mutsy Step-up Board Rider for Stroller

---
Walmart has one of the most extensive ranges of strollers & accessories.
CLICK HERE to browse their full range.
.
---