A recent survey done by a major baby gear company revealed that the top motivator for most parents to purchase baby gear is design and style.
Parents are increasingly becoming more conscious about what they bring into their house – not only they want something that is functional they also want their friends and relatives to appreciate their purchase. The same goes for gifts as well, because it's something that's going to be used for a few years at least.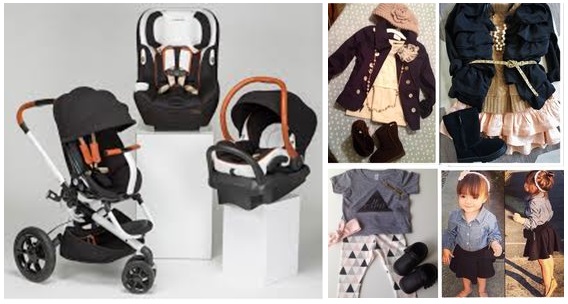 Company to Hire Star Designer to Make Baby Gear Look Stylish
In order to boost stagnant sales, major toy company Fisher-Price has enlisted the services of star designer Jonathan Adler (as creative director) to redesign their range of toys, baby gear, infant clothing, and bedding for the company. Read more…
Baby Gear and Fashion Show
Baby gear companies are realizing the importance of Fashion Shows to showcase baby gear & products. Several fashion shows are held nowadays that gather high-end international brands, beautiful models, amazing food, music, art, French elegance and stylish parents.
Such fashion shows are usually held at picturesque locations, where you get a perfect combination of high-end fashion and luxurious outing.
The purpose of such shows is to present a unique perspective on parenthood paired with fashion. It basically tells parents that they don't have to compromise between being a parent and looking fashionable.
Watch: KIDS Fashion Show


Useful Links
---
Walmart has one of the most extensive ranges of strollers & accessories.
CLICK HERE to browse their full range.
.
---